It's easy to use, eliminates cross-contamination and speeds up sampling.
You know the routine: Drop it in. Pull it out. Drop it in. Pull it out. Drop it in. Pull it out. And so on.
Well now there is an easier way: The SingleSample® Bailer Retrieval System.
The Bailer Retrieval System features a 7" reel with free-spin preventer that makes bailing and sampling faster and easier. And the prewound, disposable twine eliminates cross-contamination.
A Well Head Bracket is also available to support the reel and bailer while purging and during sample removal through the bottom valve.
Twine is provided on 4" cores in 100, 200 or 300 foot lengths.
The Bailer Retrieval System Well Head Bracket weighs less than 4lbs. and supports the Reel by simply loosening one screw.
The Voss Bailer Retrieval System reel uses wing-nut assembly for easy loading and removal of twine spools. Twine is available in 100, 200 or 300 foot lengths.
The SingleSample® BailerRetrieval System Reel now features a free spin preventer that can be set for lowering or retrieval.
The Well Head Bracket features a side hook to support the bailer during bottom sample removal.
The Bracket is supported by a 16" tube that slips inside of schedule 40 or 80 well casings.
---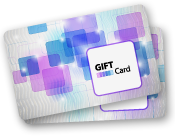 Bailer Rewards Program
Points you can redeem for gift cards to some of your favorite places.
Learn More

| Product Name | Product Code | Description | Units/Case |
| --- | --- | --- | --- |
| Bailer Retrieval System | TWINE | TWINE (100-1000 foot spools) | call for QTY |
| Bailer Retrieval System | TW-R | TWINE REEL | Each |
| Bailer Retrieval System | TW-WHB | WELL-HEAD BRACKET | Each |
| Bailer Retrieval System | TW-TYGER | Tyger Twine | 8500 FT |