The Voss SingleSample® Coliwasa.
Drum sampling made easy.
The Voss SingleSample® Coliwasa is constructed entirely of inert HDPE to resist almost all chemicals and solvents. The positive displacement, rod controlled valve (shown outside of the device above) features a set of four clamping fingers to assist in holding the valve shut until you are ready to transfer your sample to a container for transport.
For additional information click here and download our Coliwasa flyer.
---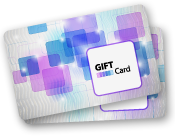 Bailer Rewards Program
Points you can redeem for gift cards to some of your favorite places.
Learn More

| Product Name | Product Code | Description | Units/Case |
| --- | --- | --- | --- |
| Coliwasa | CW-01 | 1.5" X 42" COLIWASA | 12 |
| Coliwasa | CW-01 5' | 1.5" X 60" COLIWASA | 12 |
| Coliwasa | CW-01 6' | 1.5" X 72" COLIWASA | 12 |
| Coliwasa | CW-01 6.5 | 1.5" X 78" COLIWASA | 12 |
| Coliwasa | CW-01 7' | 1.5" X 84" COLIWASA | 12 |